Agency Enrollment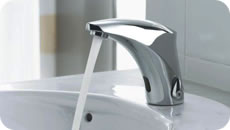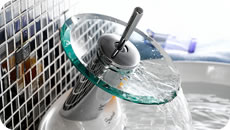 Advantage
1. Brand positioning
Bela has done a lot of work to fully understand the market. We aim at marketing our sanitary wares as middle/high end products. The price distribution is suitable for the matching customers.
2. Capital
Our sanitary products are very cost-effective comparing with similar products on the market. Besides, the capital threshold for the initial cooperation is quite low.
3. Quality
We adopt zero defect management system. The quality of each product is under our strict control.
Product
1. Design
The design of our bathroom products is based on popular style in Europe. The curve and functions are perfect, while the water saving performance is notable. functional design meets the requirements of the UPC standard in the United States and Canada.
2. Material
The low-lead copper we used for the gravity forging is durable, eco-friendly, and up to related national standard (GB/T1176). It is totally safe for human.
3. Plating
We use rigid techniques to have the faucet electroplated with 3 layers of metal. Thus the surface of these sanitary appliances is harder and more anticorrosive, anti-wear, attractive and durable. The plating thickness is much higher than the Chinese national standard. The 24h acetate mist tests are conducted for the plating performance, and the results are very desirable.
4. Surface machining
The faucet surface is polished by out advanced techniques. The shape is quite beautiful. Other surface treating techniques are also available, including chrome plating, nickel wire drawing, bronze aging treatment, gilding, porcelain baking, and paint baking.
5. Valve cartridge
We use the valve cartridges from famous companies. There are three layers of filtering devices in the cartridge, which can effectively filter the impurities and lower the noise of the water flow. The water flow and the sealing performance of the faucet are quite desirable. Our products are very reliable and durable.
6. Quality test
Each product like showerhead and faucet is manually picked. The inspection standards we adopted are even stricter than related national standards. The quality has been recognized by a number of regions and countries, including the U.S., Canada, and so on.
Agency qualification
1. The agency should be a registered enterprise.
2. The minimum employee number should be 5, while at least two full-time salesmen are required for being in charging of our products.
3. The business scope should cover sanitary wares or similar products. A fixed place of business is also needed.
4. Our market strategy, sales strategy and goal, and operation principles should be recognized. Efficient communication is necessary. Our management should be accepted.
5. The local sanitary ware market should be fully understood. A mature sales network and a certain amount of business revenue are necessary. Rich marketing experience is required. It is important to achieve the sales goal.
6. Great management and market development capabilities
7. A certain amount of capital reserve
8. Strong service awareness
9. Great credit record
Our service
1. We provide suitable product exhibition solution and publicity material.
2. We provide elaborated product/business/technology training service, making your sales work more efficient.
3. We will introduce our new sanitary wares to you timely and systematically.
4. Our great production capability can guarantee the stable product supply.
5. We can help with the resource distribution, sales team organization, and product distribution system foundation.
6. We can provide useful information to help you analyze the sales performance.
7. Effective and continuous follow-up scheming support and service are available for enhancing your competitiveness.
8. Different marketing activities will be planed for sales terminals, so they can coordinate product strategy, price strategy, channel strategy and promotion strategy.
9. We provide considerate after-sale service and technology support.
Note
A contract between us and the qualified agency should be signed to guarantee the legal obligations and rights.
Main products