Water Saving and Energy Saving Technologies
Water resource is getting more and more precious. So the products with water saving technologies will be more and more popular all over the world. That is the reason why Bela invests large amount of capital on the development of water saving technology of the sanitary products.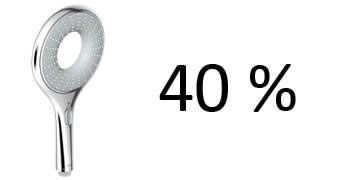 We have made all of our efforts to improve our faucets in terms of water saving and energy saving performance. The maximum water flow of our faucet is only about 5.8L/min. All the designs come with a rapid cleaning water nozzle to prevent the accumulation of incrustation. Besides, our electronic and digital taps have even better water saving performance. The technologies we adopted for the products can save you as much as 40% of the total water consumption, while keeping your shower experience the same.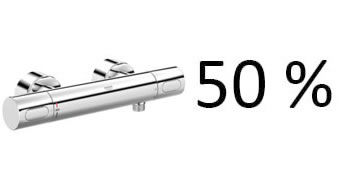 With the Bela thermostatic faucet, you can get the water at a temperature exactly you wanted, and the temperature will be stable during the whole shower process. Thus you don't need time to adjust the water temperature, and the water flow wasted during the adjusting will be also saved.
In addition, with the improvement of people's lives, the bathrooms and the sanitary products are getting better and better. Some bathrooms have been divided into many functional areas. For example, a SPA bathroom usually comprises of cleaning preparation area, energy recovery area, entertainment area, and relaxing area. People tend to view a cozy bath as a worthwhile investment on their health and happy lives. Now choose Bela SPA™ products to take a wholly new wonderful experience.
Main products